With the increased popularity of online shopping, tiny mail rooms in residence halls are overfilled and overwhlemed with packages. In 2018, Tulane University brought this problem to our attention and we created a custom solution to ease the workload on staff and improve the experience for incoming students. 
We will create a custom logistical plan to inventory, organize and distribute packages into student rooms – before they arrive. 
Now you can encourage students to ship belongings, easing the load on move-in day and providing a great first impression on campus!
Tulane University Mail Room Relief: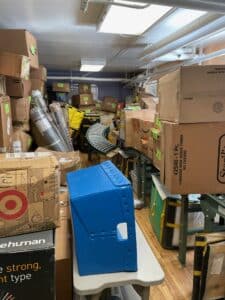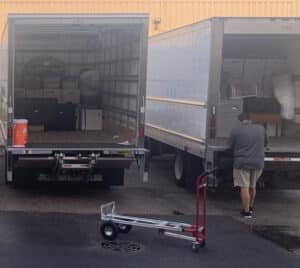 Many large parcels are stored in Tulane or USS warehouses and then delivered directly to the dorm room, while smaller packages are available for students to pick up in the mail room. Read the full article from Supply Chain Dive
Credit: Brian Tucker / Supply Chain Dive
Boxes received and delivered at Tulane
Many housing departments are experiencing longer and later conference stays in the halls, leaving very little time to turn or flip the building for the academic year. We have adapted our direct-to-student housekeeping service to meet this university need.
You provide us the number of rooms, timeline and type of service and we will bring all the supplies and labor on campus to get your rooms sparkling. 
Our rates are competitive in the market and our staff can be trusted to get the job done right and just in time!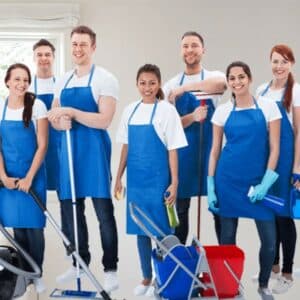 Furniture and Fixture Transfer Case Study:
University and Student Services was contacted by American Campus Communities to produce a practical solution for furniture and fixture transfer before building renovation. ACC was in a unique situation where a building that was set for remodel had fairly new furniture packages. ACC chose to have USS transfer furniture packages from University Crossings at Drexel University to a sister property in market for reuse. All furniture was transferred and placed in new rooms at an ACC sister property. This was completed with 6 project managers, 50 laborers, 8- 53ft semis, and 150 pieces of moving equipment. There were 450-600 furniture bundles transferred to the new location.
Furniture Removal and Disposal Case Study:
In 2016 and 2018, University and Student Services was contacted by TCU to provide a cost-effective solution for furniture and fixture removal in 7 different halls on campus. TCU was trying to decrease their landfill footprint by finding an alternative method for the items to come out of their residential halls. USS provided a solution where all items were removed, donated or repurposed throughout multiple states through various organizations. Utilizing 6 managers, a staff size of 72, and 3 supervisors, we were able to remove 30+ truckloads of furniture and fixtures from 450+ residential rooms and 4 residential directors' apartments. All items were donated for reuse or repurpose.
Student Room Transfer Case Study:
In 2017, University and Student Services was contacted by Northwestern University to provide varying degrees of service to assist in relocating students' items from one hall to another. This was needed due to renovations of the current hall and the completion of their new assigned living space. USS provided 3 different solutions to their request. Northwestern University chose a service which, USS provided 5 managers, 65 laborers, 300 pieces of equipment, and 3 trucks to carry out the job. Students were instructed to box all personal items before leaving for Christmas break. USS provided and distributed box kits to all students. These box kits contained boxes, tape, and labels for all personal items.  USS then came in and moved all personal items with university provided key staff. The items were labeled, photographed, and transferred on the trucks to their new destination. Once at the new residential hall, all names and assignments were verified by the university and items were placed in students' new room. USS ensured all items were in students' new location by taking another photo of delivered items in that specific room. Then all equipment and man powered were removed from site so that no USS footprint was left behind.