Customized Move-in Solutions
We are the exclusive provider of the university move-in service, Cruise Ship Move-in®. The Cruise Ship Move-in® service by USS earns its name from the experience of taking a cruise and finding that your belongings magically appear in your room shortly after arrival. The original goal of the program was to provide a secure, highly-organized, fully-managed solution that moves volumes of students rapidly and efficiently into their residence halls. Satisfying both the needs of the university, the housing department, and other involved parties- while providing students with a productive, comfortable, and ultimately more positive initial experience. 
Our unique service addresses common campus issues including: poor traffic areas, minimal elevator service, poor hall access, construction in the area, and/or a new hall opening.
The USS Cruise Ship Model is a move in process created and developed by USS originally for Arizona State University in 2009.  Since then, It has become the standard for large move-in programs across the nation. Join our growing list of clientele and make your move-in extraordinary!
We help ease the stress of move-in day for all, in addition to adding these benefits to your campus:
Creates a powerful first impression
The ultimate customer service experience
Incredible value added service
Excellent traffic solution
Perfect for new residence hall openings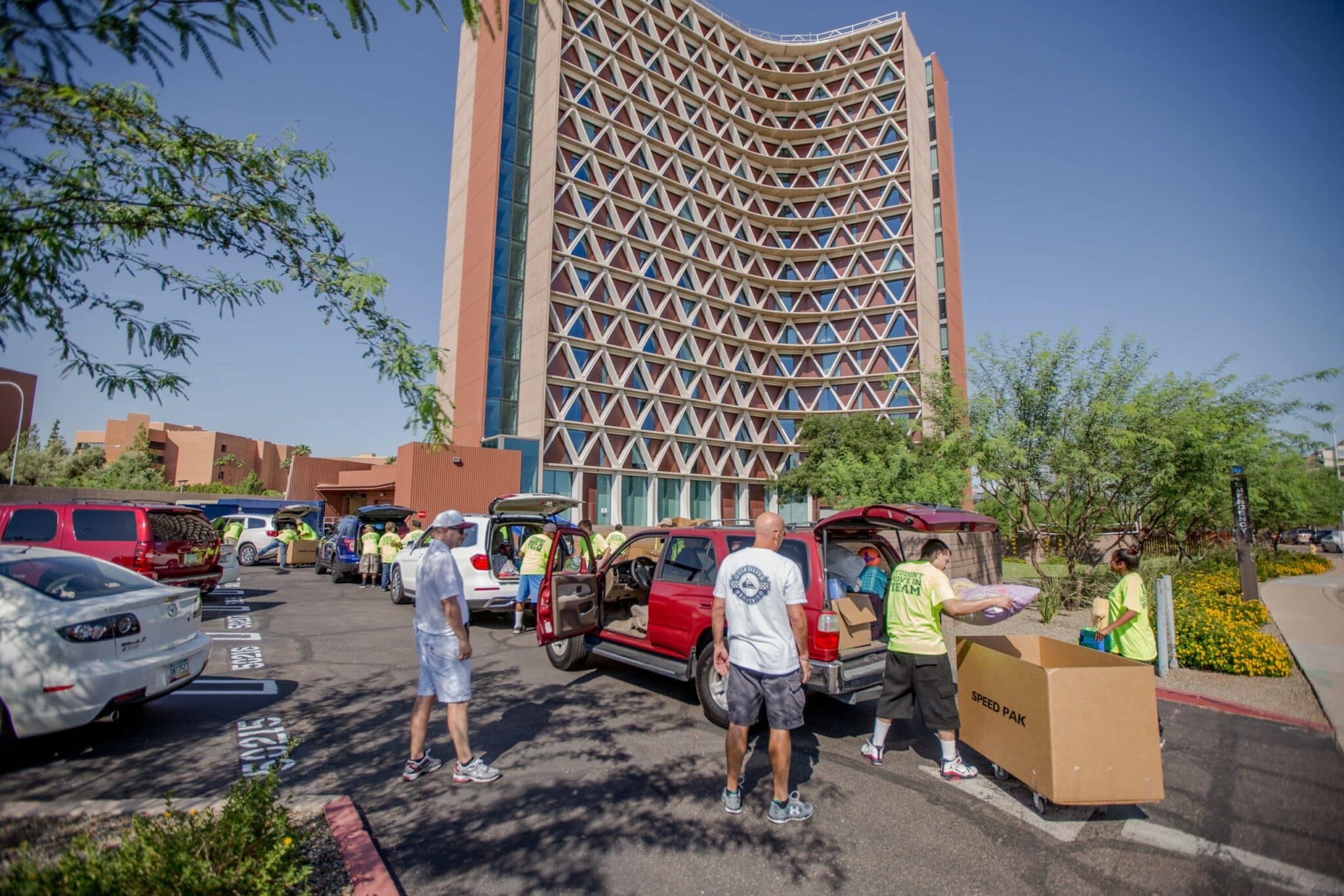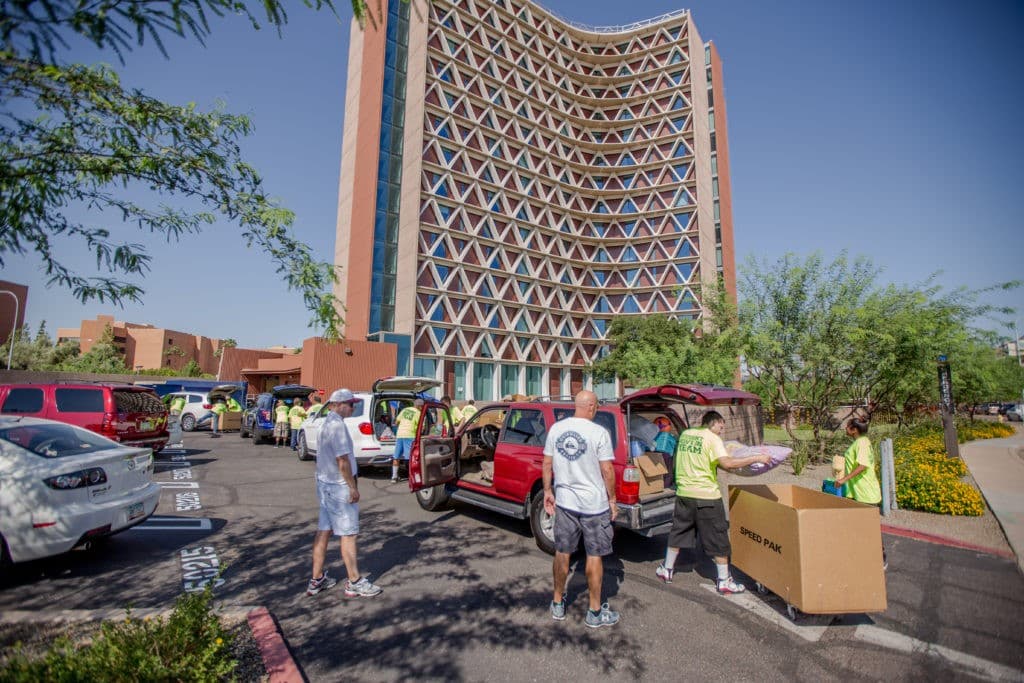 The USS Move-in programs are managed like a military operation. This entire project takes months of coordination and planning to sync the numerous teams and labor groups to work seamlessly. The end result is an extraordinary welcome to campus for your students and their families, not to mention the stress it takes off of your staff.
Looking for a price? Our move-in services are completely customized to fit your campus and your unique pain-points. Don't worry, the pricing process is easy and no-obligation from you…
Steps to get USS on your team: