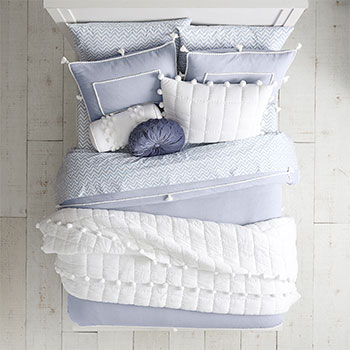 Pottery Barn Dorm, your all-in-one-shop!
Viva 5750 and USS have partnered to bring you the full Pottery Barn catalog! 
Make your new home-away-from-home all yours with top essentials you need for the upcoming year. Layer your sleep space with a large selection of twin XL bedding, storage solutions, "no nails" decor, furniture, and bath essentials.
All inquires and purchases must be made through Pottery Barn.
Additional College Must Have's